OurStylishLife
Day 11 - 3 Ways to Reward Yourself
Take a moment right now and think back on the last eleven days of our decluttering challenge. Think about where you started and where you are now, just shy of two weeks later! Whether you've seen small changes or large ones, if you've been consistently sticking with decluttering spaces around your home then you have something to be proud of! So go ahead, give yourself a pat on the back, you get a gold star! Way to go!
It can be so easy to only see what still needs to be done and not what you've already accomplished! Consider taking before and after pictures of spaces you've decluttered or maybe keep some sort of journal by writing down your accomplishments. Either way, seeing our progress is vitally important to our future success!
As you've been removing things from your home you've also been reorganizing. These activities usually go hand in hand without us really thinking about it! Along the way, I bet you've noticed a few things that would be really useful for you to have or that would make your life easier, like an under sink organizer or some shelving for that teetering stack of storage bins. Get it! This is a small reward for you practical ladies! Don't be cheap, don't wait for it to go on sale or for when you have a coupon. Reward yourself with a practical item that will make your life easier and make you happy!
For you not so practical people out there, like me, splurge on a reward. You don't need to wait until the challenge is over, give yourself checkpoints along the way and give yourself something you'd really like! Maybe the garage is a huge project and when you complete it you go get a massage! I mean you really may need it if you just cleaned out the garage! If you cleaned out drawers of clothing and jewelry only to find you hate everything and have nothing left then infuse your wardrobe with one or two new pieces to help complete your look and keep you on track and feeling confident! It would be silly not to do this. Sometimes as a personal reward for me I like to go to this little #bakery in town called Sook where I splurge on some Macarons! These little babies are cheap but boy do they make me happy! I remember picking up a box of Macarons for Brandon and I as we were sitting down to start our adoption process paperwork, great memories!
Rewards based systems are everywhere. I set goals for my children and they receive a reward such as a treat or allowance. In business I'm rewarded for hard work! This year my husband and I are going on a free cruise in March as a reward for my hard work throughout the year. When my husband celebrated ten years at his company they rewarded him with a new iPad. When you really think about it, rewards play such a crucial part in our ability and drive to keep going. Whether the reward is a verbal pat on the back or your given something, relish in it. Appreciate it and let it fuel the fire inside of you!
Here are 3 Ways you can start rewarding yourself today - and not feel guilty about it!
1. Reward yourself when you accomplish small milestones - this will keep you going. It can be a special stop at Starbucks or something else you might not always do for yourself.
2. Reward yourself when you meet a major milestone - when you've completed cleaning out that garage or when you've finished that huge work project. Maybe you went back to school and completed a degree, that's worth celebrating!
3. Find ways to reward others - when you give to others more will be given to you. This doesn't have to be done with money, send a note of thanks. Give words of praise, a kind word can completely change someones day! Make kindness to yourself and others a habit!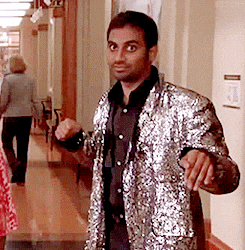 All too often I see women just getting through life. They aren't excited about themselves, they only find meaning in one or two things such as their own kids and their activities, and they never splurge on themselves. Because somehow that would be selfish and it's unnecessary. But here's the thing, you are necessary. So find the little things that make you happy outside of work and family, and either use these as rewards, or, better yet, why not make it a habit of just doing them for yourself! For example, I love to exercise, I feel no shame or guilt in putting my children in the play room and taking a class and showering at the gym. I like to get my nails done because it makes me feel so pretty! I like to wear makeup no matter where I'm going because it makes me feel confident, and I almost always am wearing a piece of jewelry because it makes me feel good about myself. Maybe you'd like to take a class, an art class or baking class, do it! Read that book you've been wanting to read or learn how to use that camera that's sitting on the shelf collecting dust. Invest in yourself! Life is too short to leave it unlived so please take time for yourself and reward yourself along the way!